ABOUT ROCHELLE GREGORY
Straight Out Of Fashion School Rochelle Created Her Baby Rocky Rafaela. With No Business Background, Just A Young Girl With A Strong Vision, Uncapped Creative Energy And Huge Determination.
Rochelle Tells Her Personal Stories And Mental Health Battles Through Art And Fashion, She Is Inspired By Her Hypersensitivity To Her Emotions And Uses Her Experiences As Fuel To Create Beauty.
Rochelle Is Very Much A True Expression Of Her Brand. She Continues To Use Her Battles With Mental Health As Inspiration, Refuses To Compromise, Creates Very Intricate And Truly Unique Pieces That Tell A Deep Story.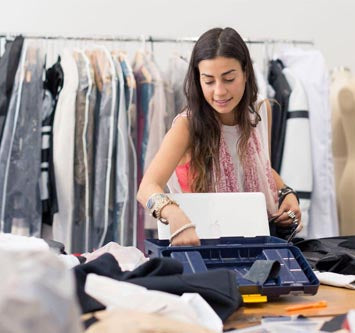 THE BIRTH OF ROCKY RAFAELA
In 2016, Fashion Label Rocky Rafaela Was Founded By Born Creative And Show-Stopping Designer Rochelle Gregory.
The Brand Quickly Started Turning Heads Due To Its Uniqueness And Stylists Starting Dressing Celebrities And The Elite Around The Globe.
The Label Comes From Humble Beginnings And A Fierce Passion For Creating Bold, Unique And Authentic Clothing, And Is Now A Well-Established, Unique And Ethically-Sourced Brand Adored By The Most Stylish Elites Around The World. 
This Is A Brand With An Attitude That Says "I Am Unstoppable". RR Focuses On Making Women Feel Their Best Self And Finding Their Inner Wolf Within.